How to make my first video PopUp?
1. First choose the video you want to appear on your PopUp and click Share: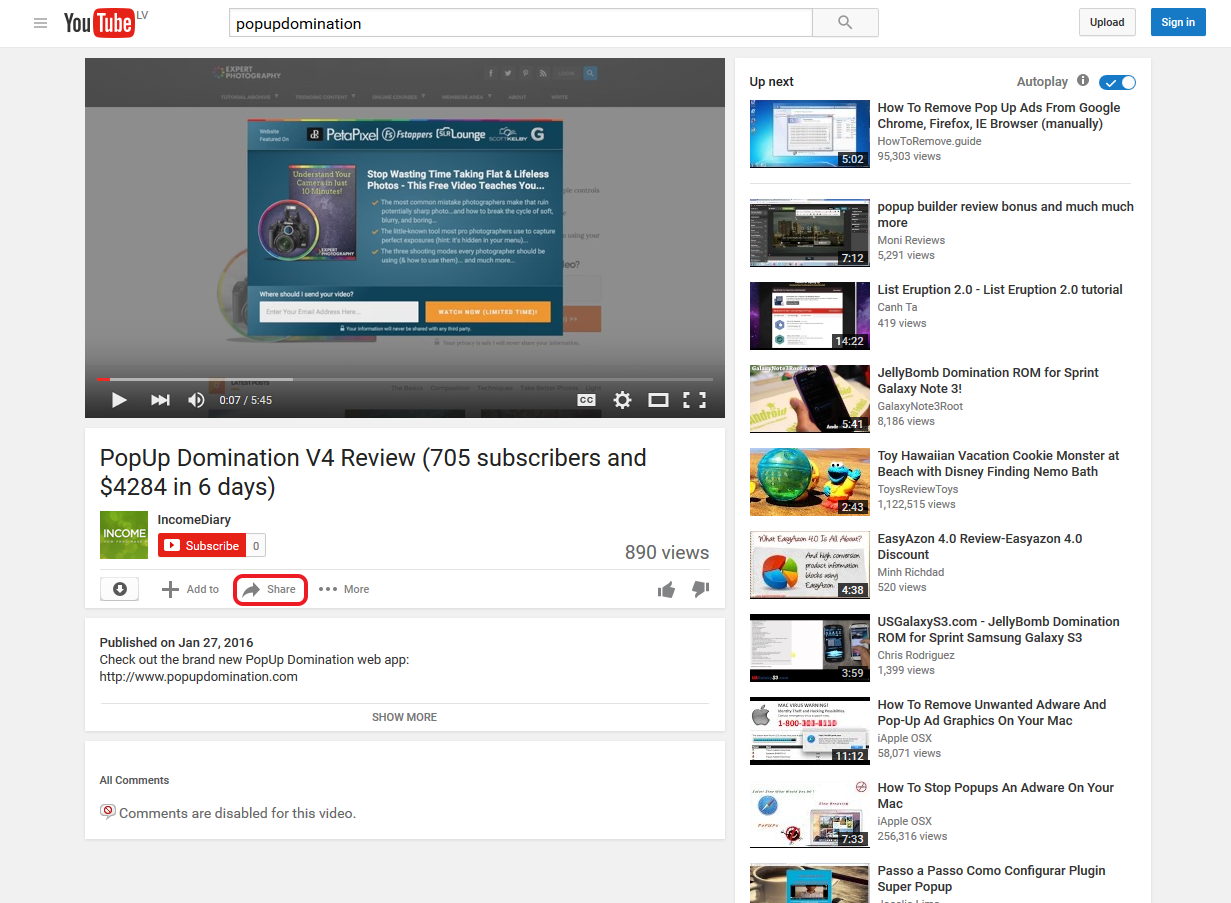 2. Click Embed tab, here you will find the iframe code we'll need later, select and copy it: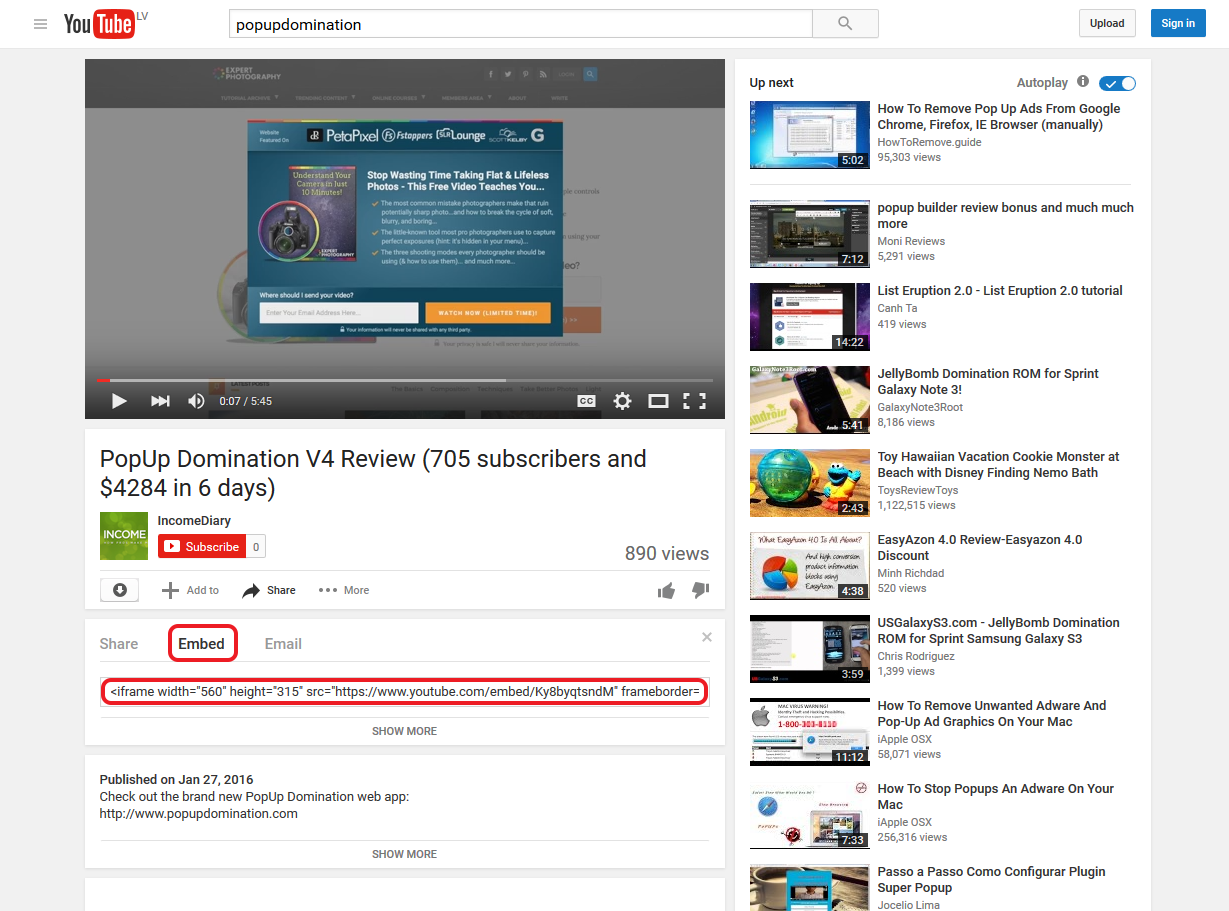 3. In your PopUp Domination account go to PopUps and click +New Popup:

4. Choose your Domain and name the PopUp: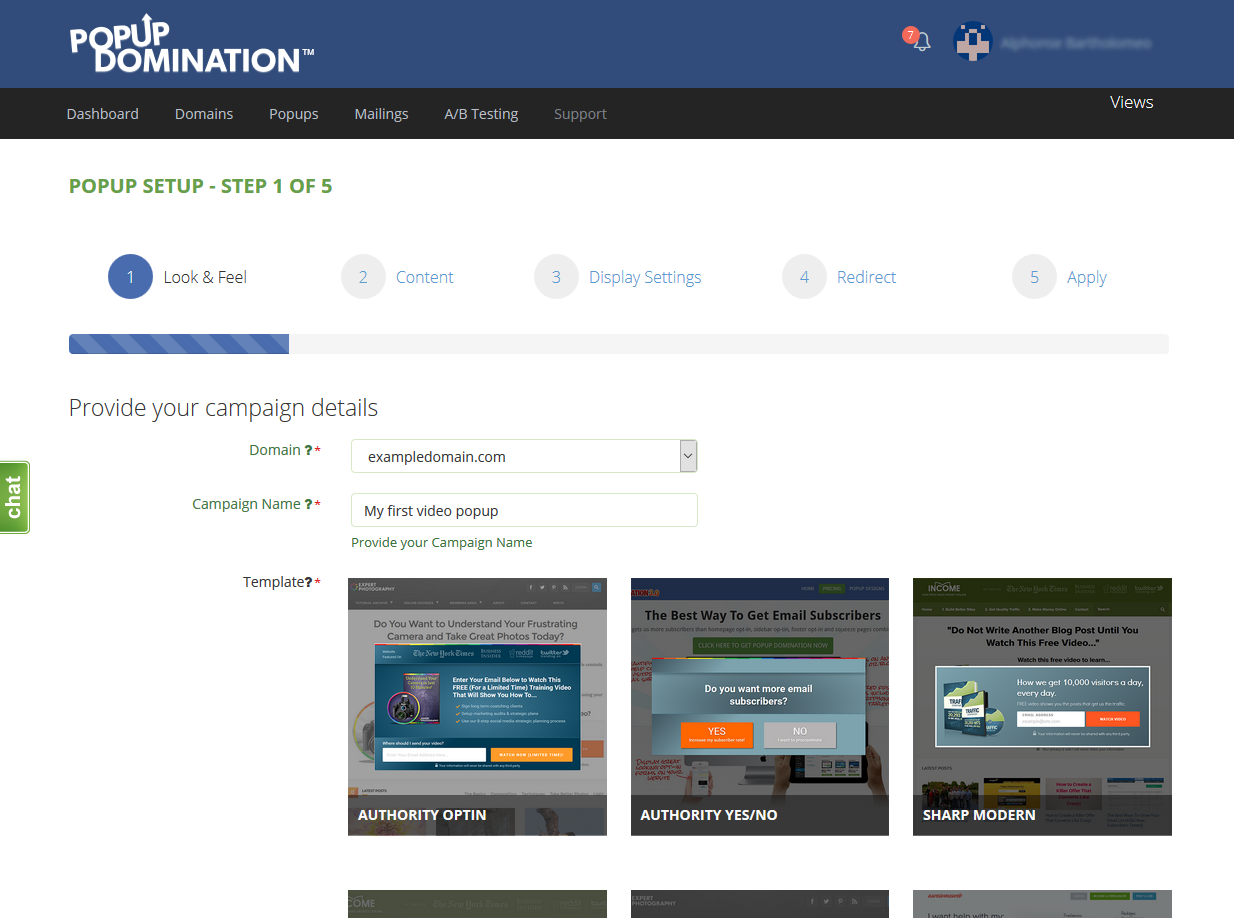 5. Select Video PopUp (in this case it's Fully Loaded Video) and click Continue: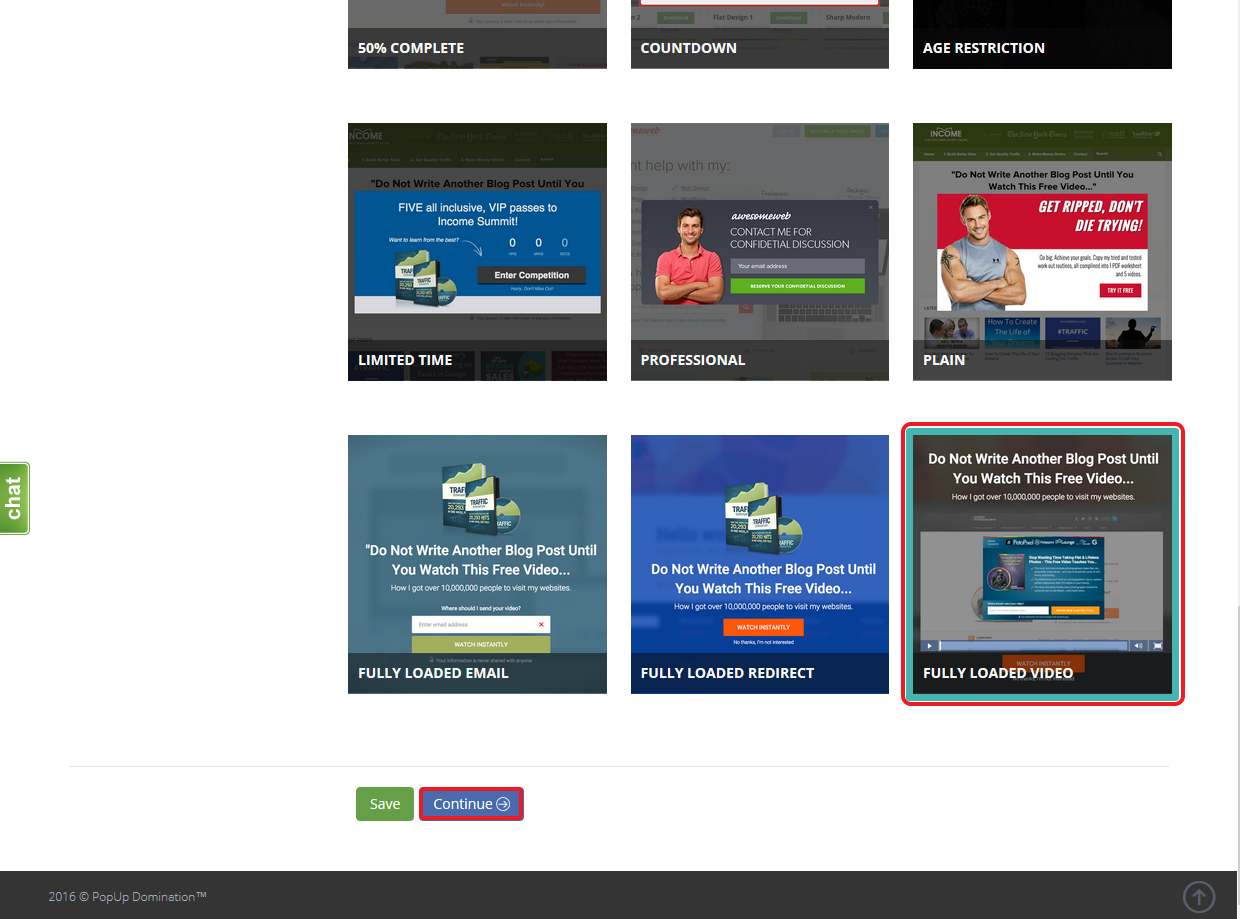 6. In Step 2 fill out the fields (notice that you can change background using three small squares above the preview), when it's done click snippets (<>):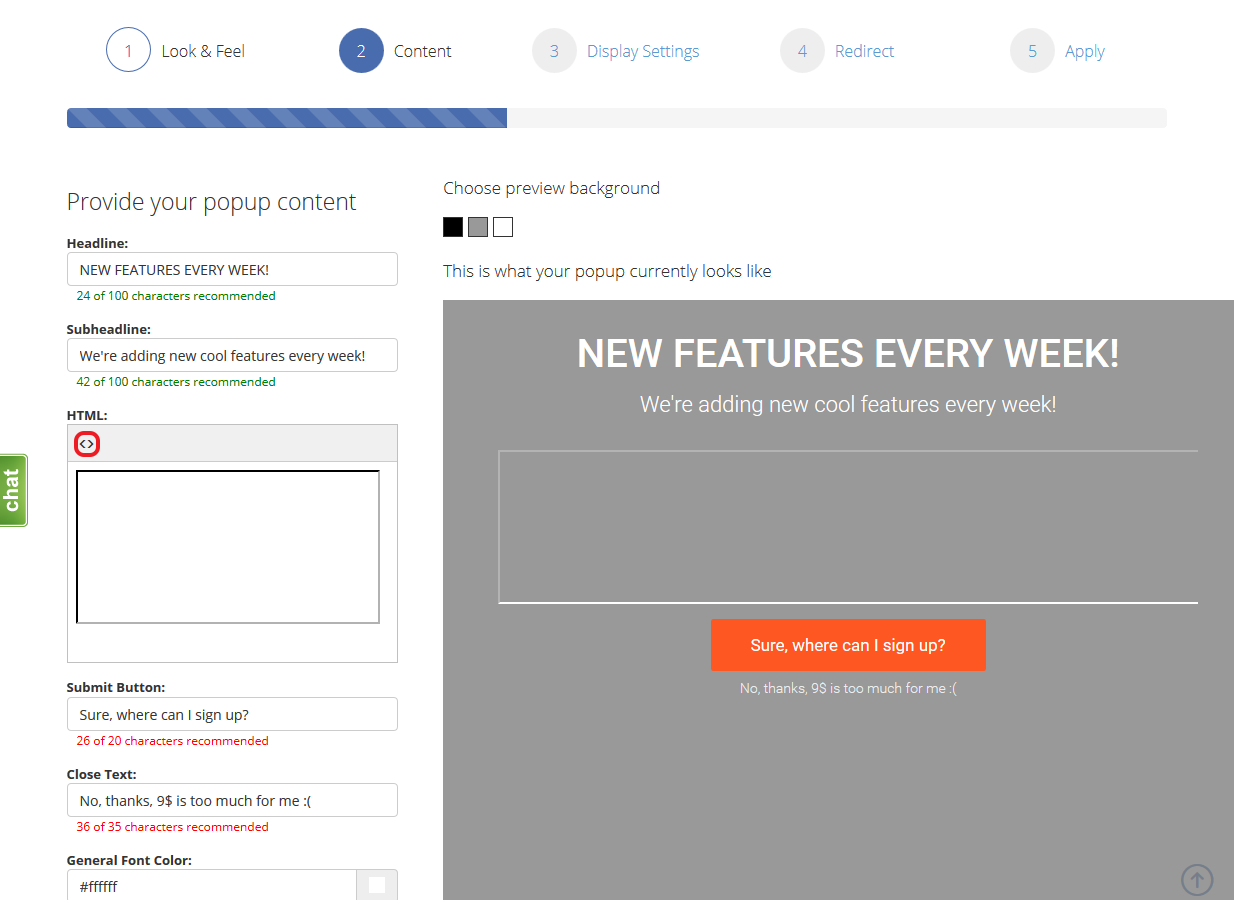 7. Now paste in the code you copied on YouTube and click OK: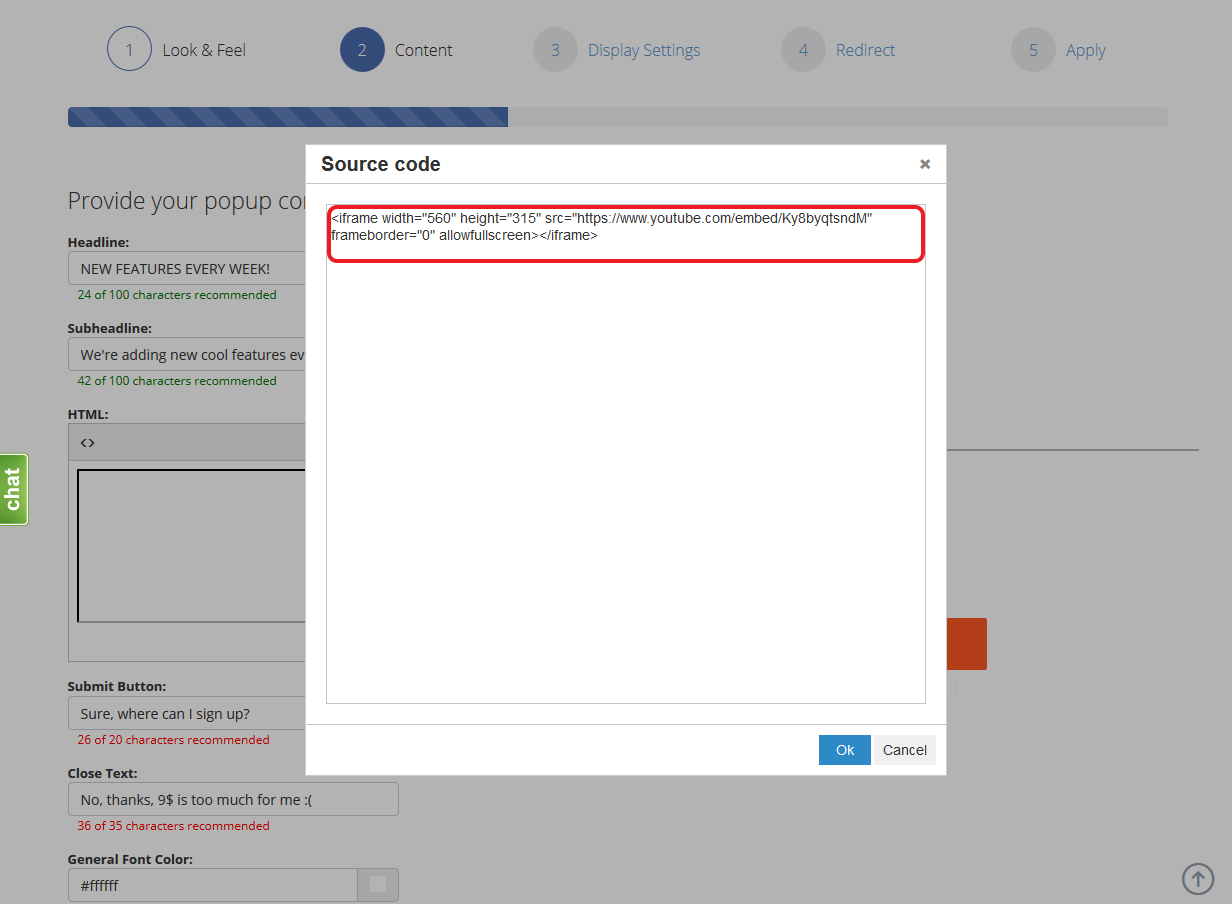 If you want video to start on the instant when PopUp is open, you should add URL parameter ?autoplay=1 , see the image bellow: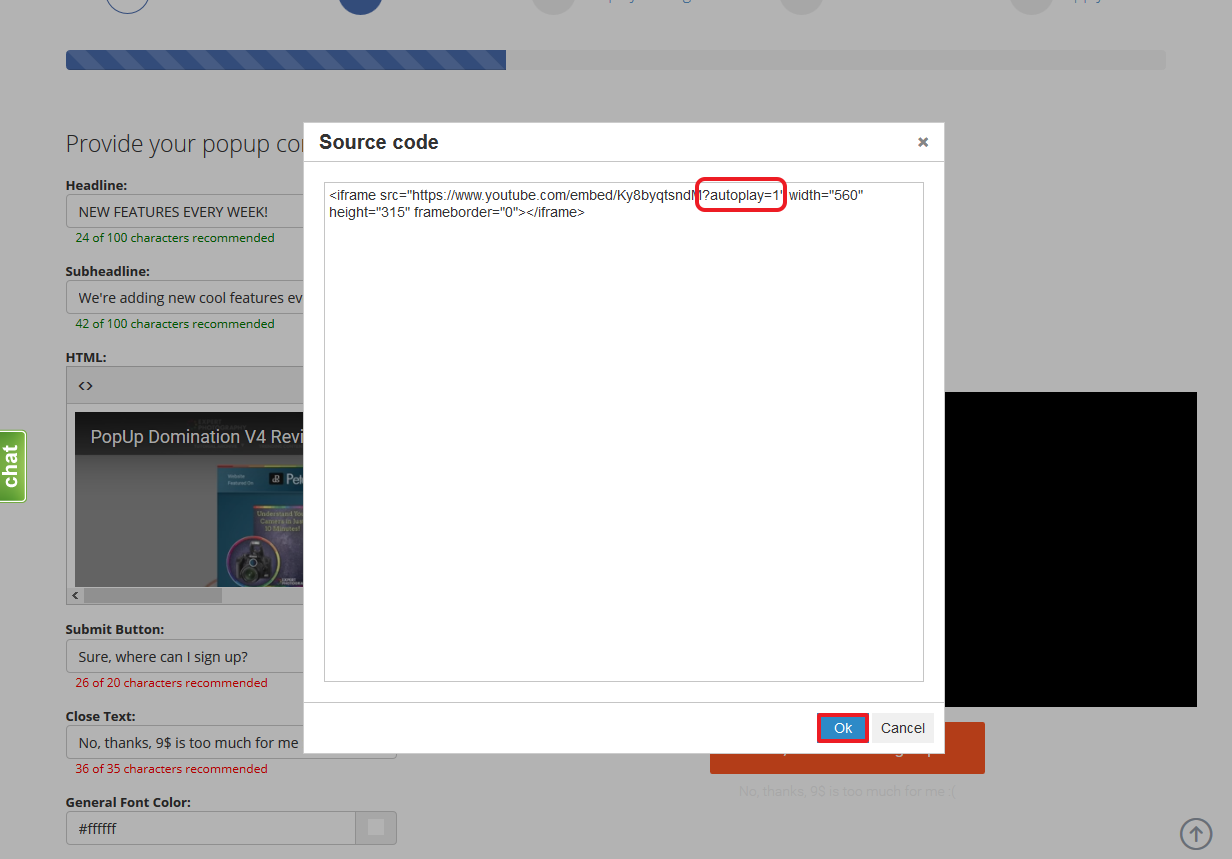 8. When you're done with Step 2, click Continue: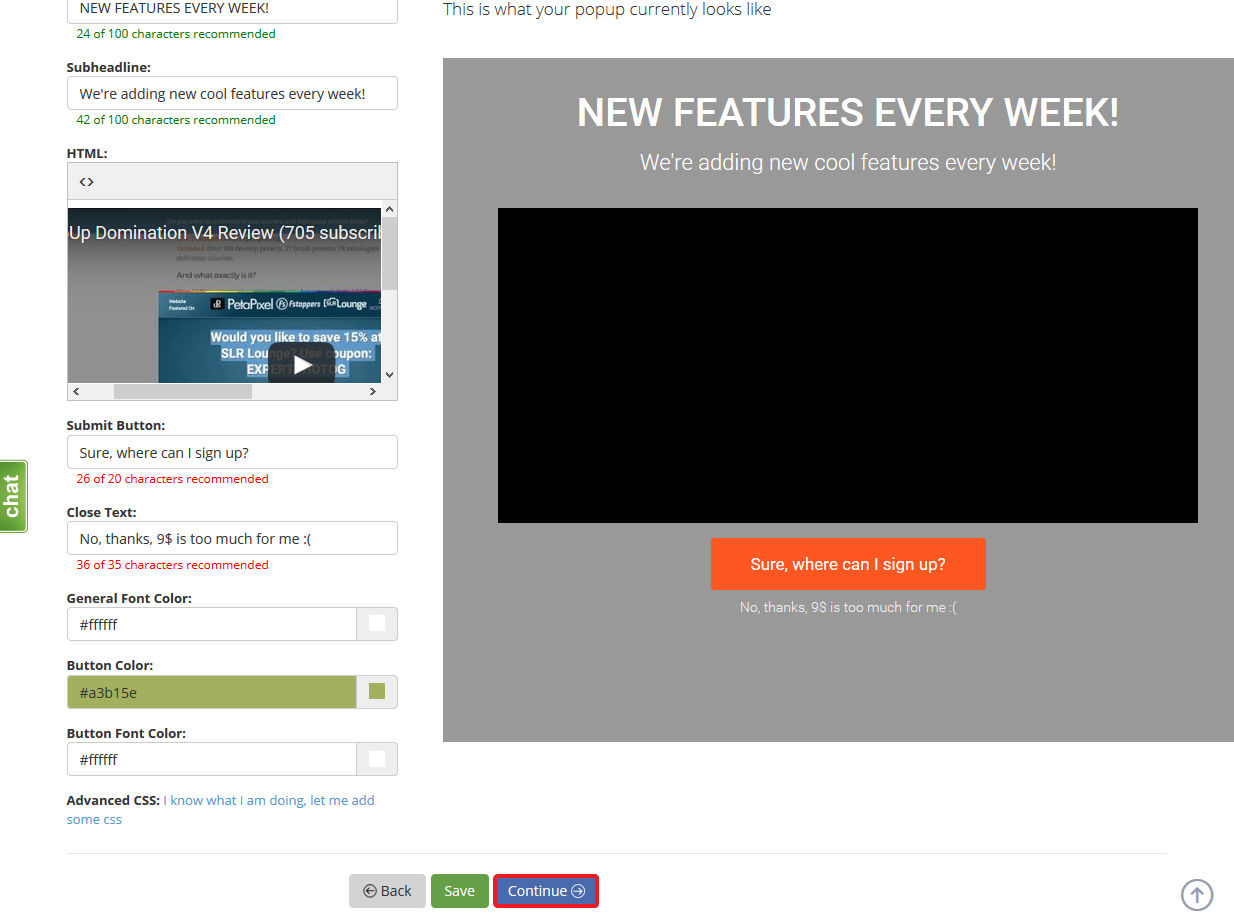 9. On Step 3 choose Time before popup will reappear to non opted in visitors, When to show the PopUp and if it will be showed on first or n'th visit, create overlay Background using Color, Blur and Vignette tools, choose on Which pages PopUp will be showed, also you can Schedule PopUp, choose if you want to Promote PopUp Domination and if you want to Force users to Opt In, you can check the checkbox Disable Close: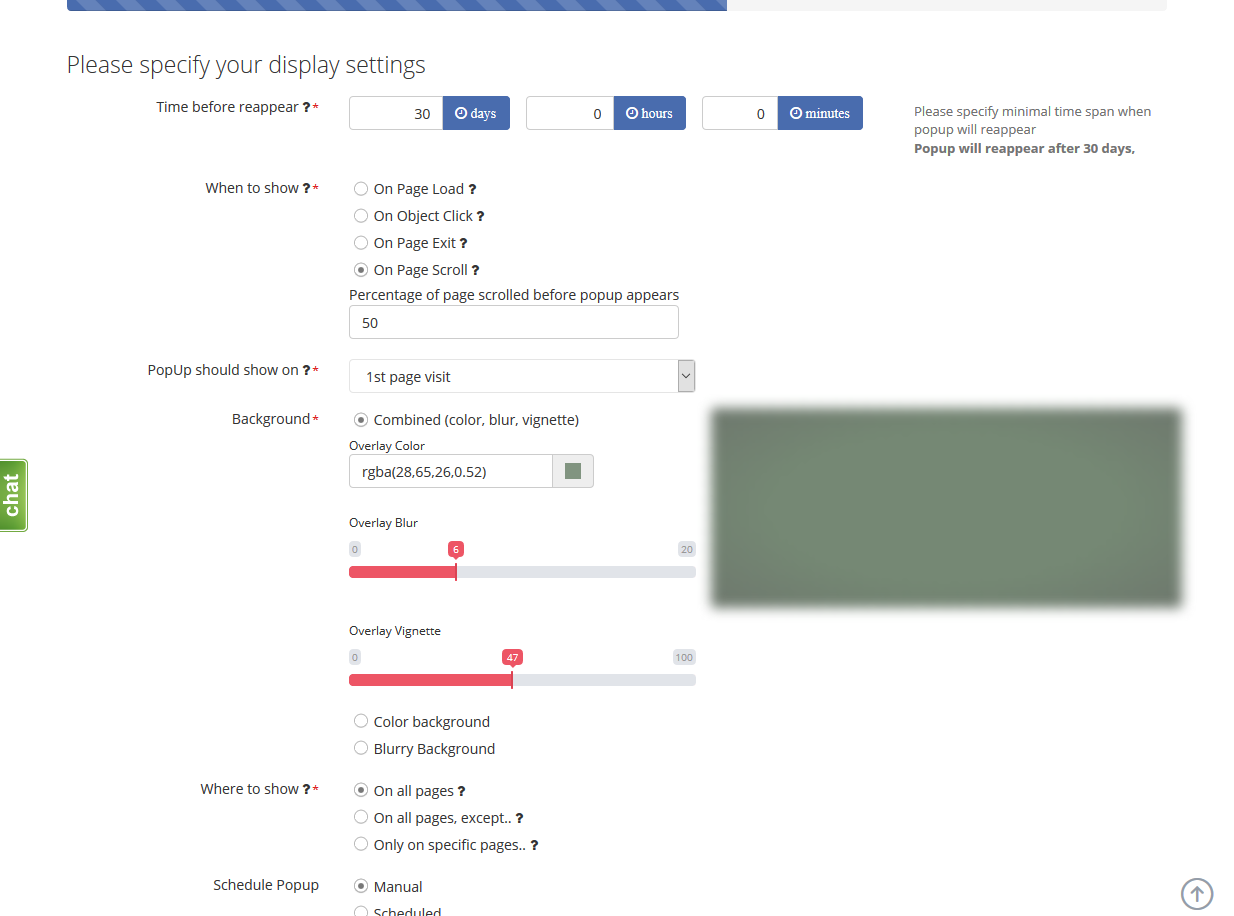 10. When Step 3 is done, click Continue: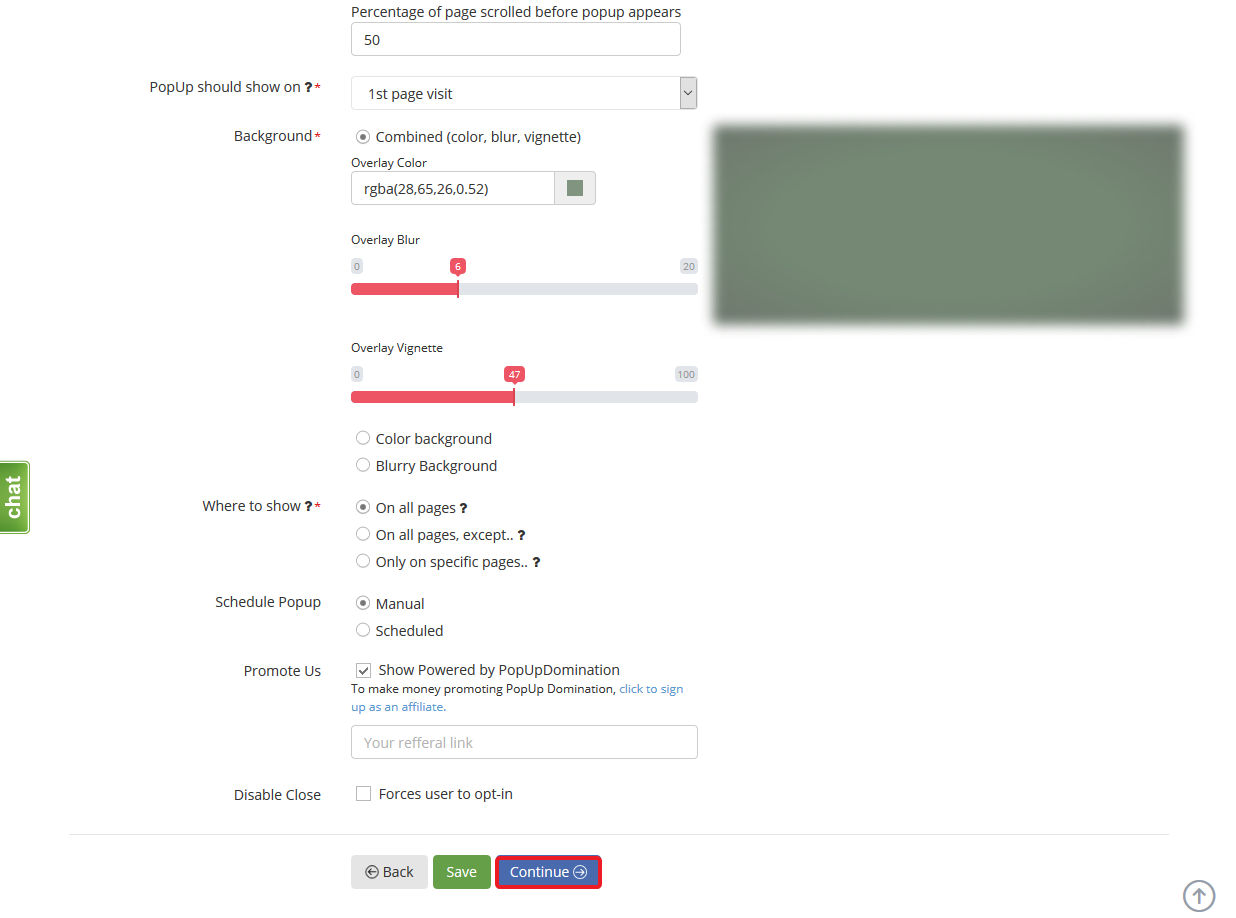 11. On Step 4 type or paste Redirect link and click Continue: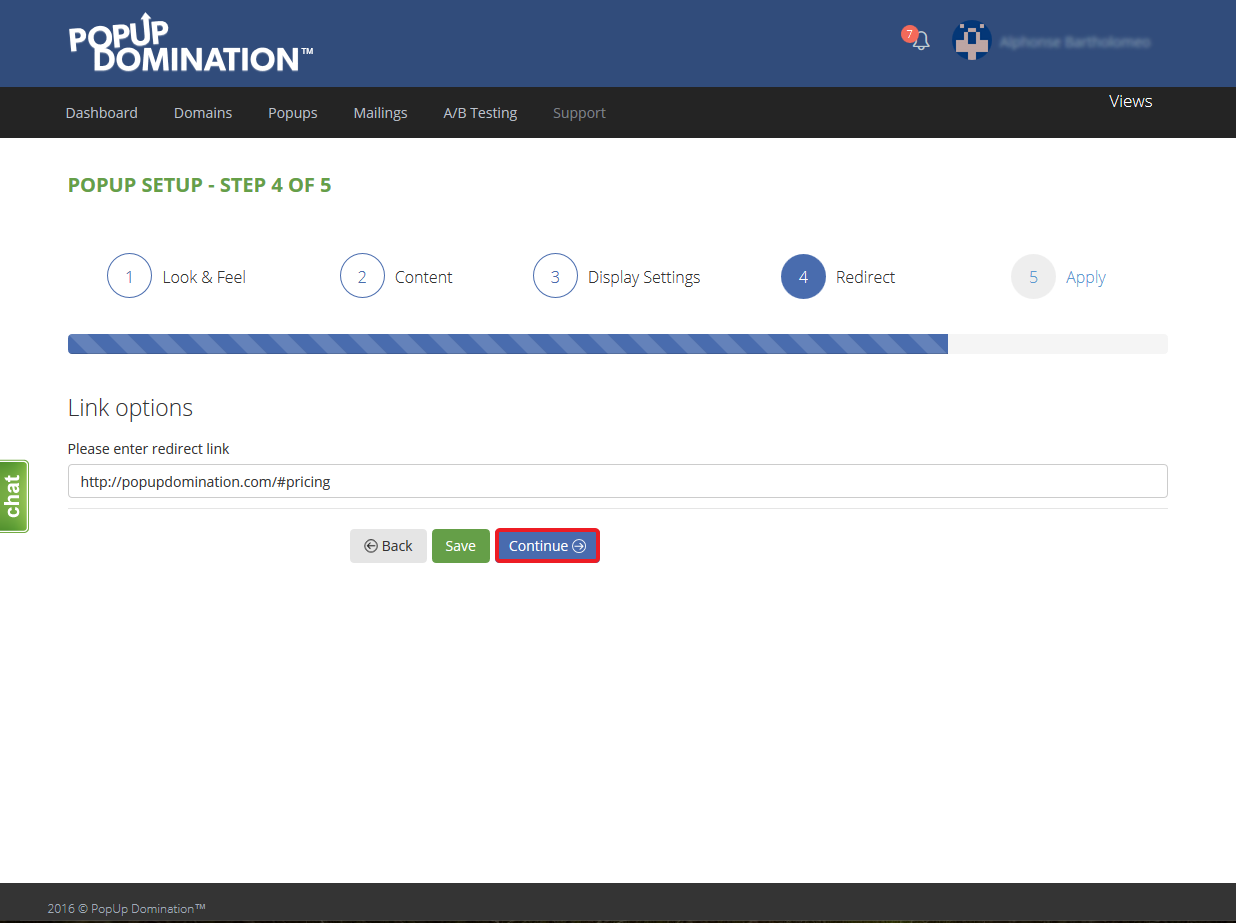 12. That's it, your video PopUp is ready. You can go back to PopUps and manage or create other PopUps or integrate PopUp Domination with your website if it is not done yet.