How to integrate with Joomla!
1. First you have to acquire script from PopUp Domination. Go to Domains, choose the Domain which you are going to integrate with PopUp Domination and click Publish: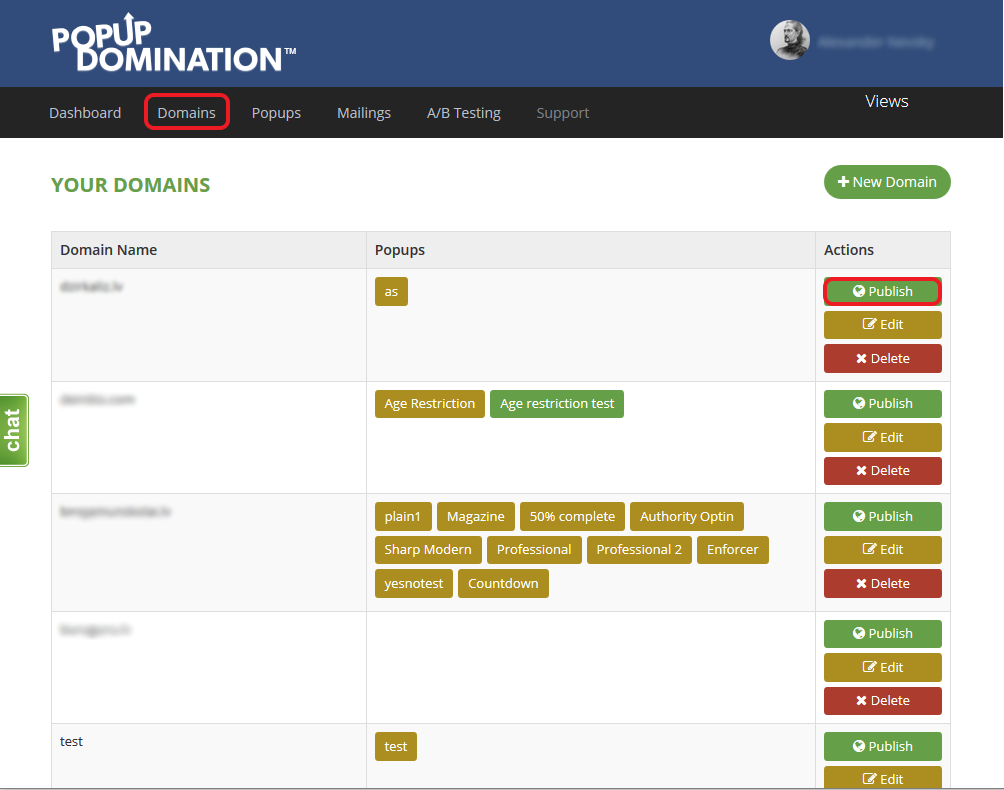 2. Select and copy the script: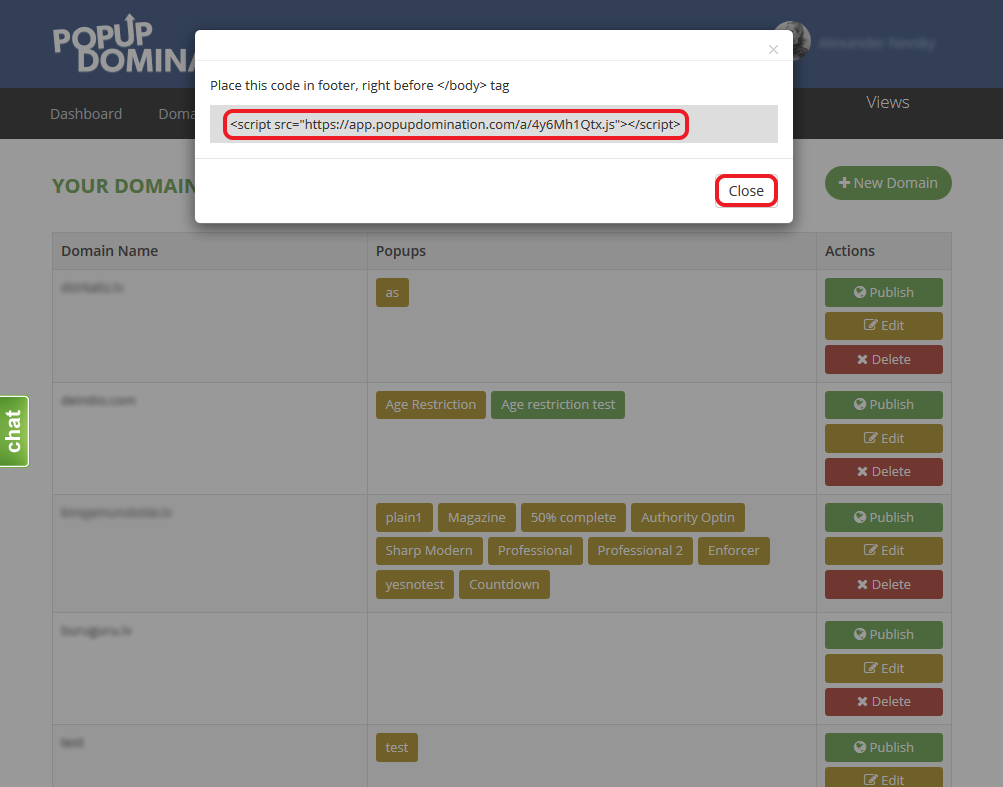 3. In your Joomla! profile go to Templates: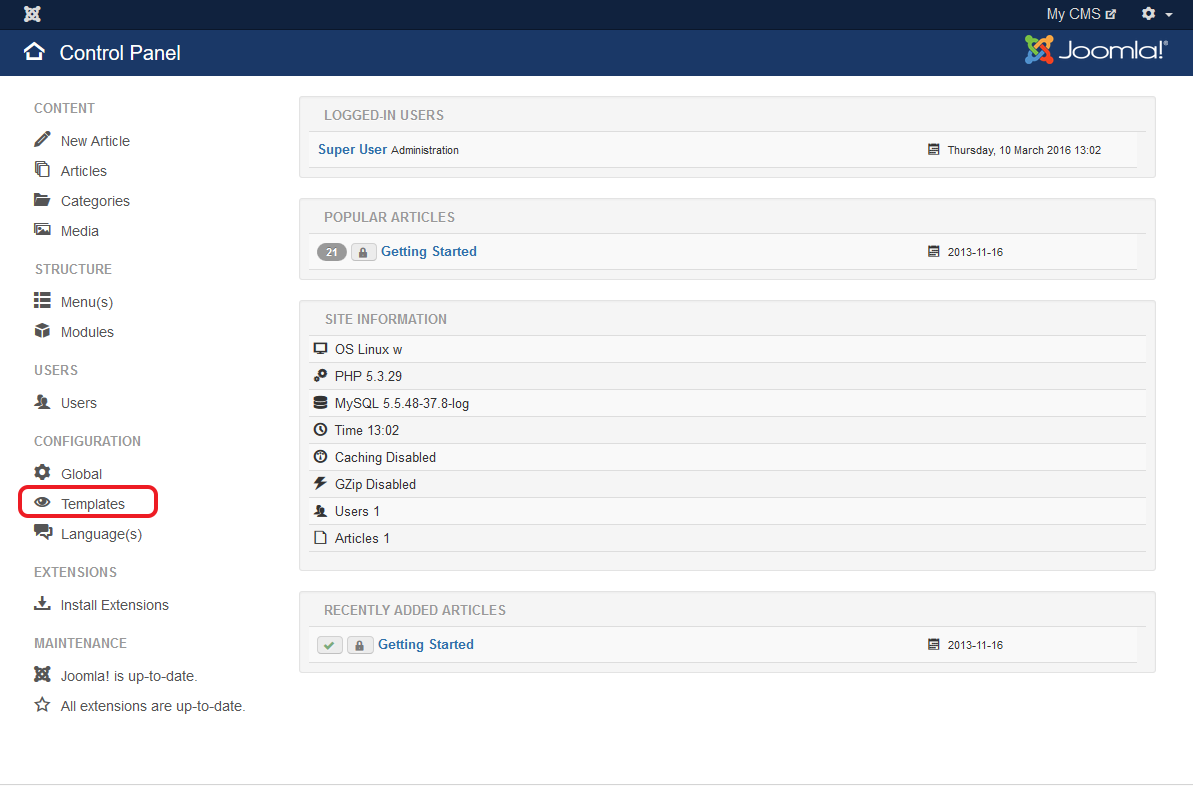 4. Click Templates and choose your actual template: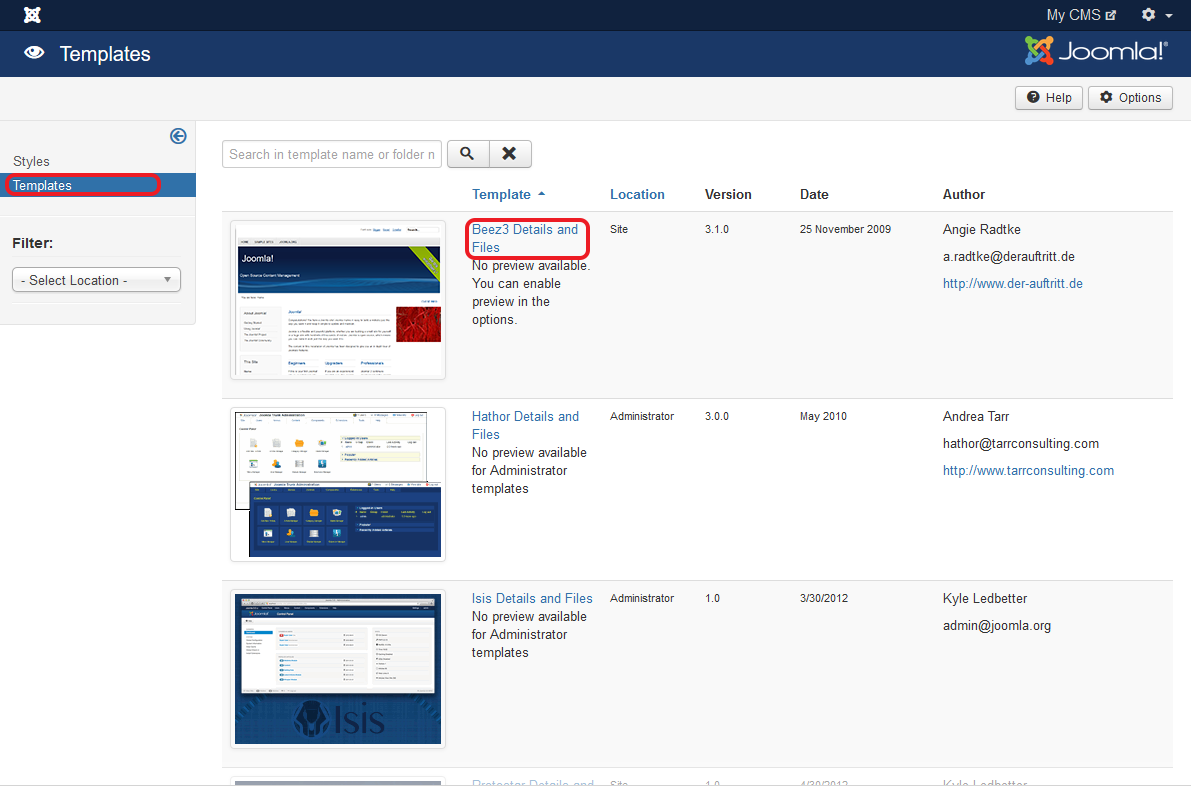 5. In Editor find index.php scroll the code down till you find the </body> and insert script right before it, after it's done, click green Save button in upper left corner. Integration is done!